30th July 2017 
Phil wright has decided to take on his biggest cycling challenge yet by taking part in the London Surrey 100 Challenge on 30th July 2017.  His daughter attended Bumblebees before she moved into Full Time Education and wanted to show their support please visit Phil's BtMyDonate page.
GOLF DAY – 15th September 2017
The Rotary Club of Ipswich are holding a Charity Golf Day at Fynn Valley Golf Club.
A Stapleford Team Competition open to men and women and mixed teams.  A maximum handicap of 24 for mean and 36 for women,  Best 3 scores at each hole count.  The cost is £160 per team of 4 (£40 per person). There will be coffee on arrival, followed by a 2 course meal at the end of the competition when prizes will be presented. Please email mrcb73new@hotmail.co.uk for an entry from.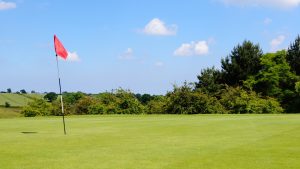 If you fancy jumping from a plane we have now registered with UK Parachuting to raise funds for our centre, just search for Bumblebee in the box on the charity skydiving section on their website.
If you have any events coming up then please do let us know so we can promote them for you.